5 Years ago, in 2013 there was a programme called Global Citizenship Award, in which if you take part and work on a project that is related to global matters, you will be examined and if you pass then you will be awarded the Global Citizenship Award.
In early 2013 summer, I had a bit of extra energy and took part in the programme and conducted a research on global warming and food miles contribution to the air pollution, which kills plants, animals and increases global warming level. I yielded few solutions, that will help to reduce carbon dioxide emissions through relying on local producers and minimising the amount of the imported food of what is known as Food miles. In return, this will help in keeping global warming level balanced within the acceptable range.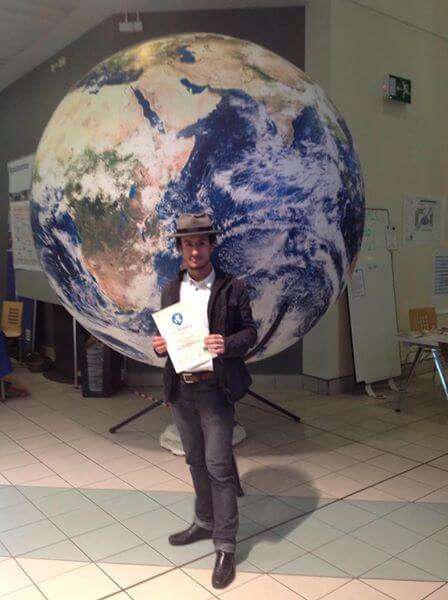 Consequently, I was awarded the Global Citizenship Award, and from that moment in life, I realised how important for everyone to care about global matters, in a way I found my awareness has been raised and started caring about over lovely planet like never before. This is something that a lot of people are missing and I started to believe its one of the fundamental reasons why we are having global issues such as wars, conflicts and global warming that is caused by our air polluting actions, which eventually leads to an unfortunate events like severe wildfires that turns a wonderful forest into ashes, and this happens because we don't deep consciously recognise our actions impact from a global perspective.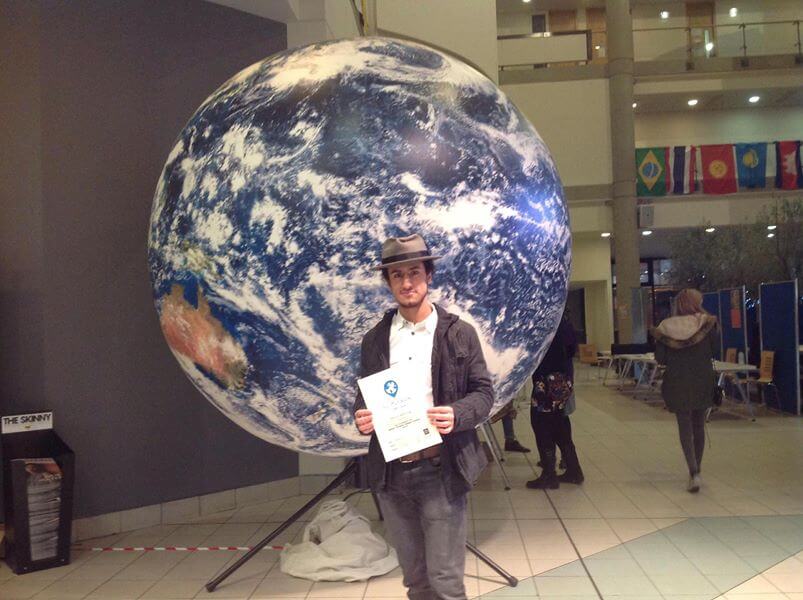 I more recognised how looking at the world from a global perspective is magnificent and just makes you feel happier and better, and now at such extraordinary time, I found myself looking at the United Kingdom while it's trying to approach the world from a global perspective and it just gets me excited and it sends very positive impressions and feelings to myself.
As for now, what a great time of a cause Britons can fight for, bringing about stability, certainty thus delivering public demands from Brexit with no mistakes or misjudgment, by this we shall do whatever, we the people, the British people feel comfortable with, reversing Brexit, undertaking u-turns, whatever its, even halfway through, yes because this is our way, this is our journey, this is our life, and we shall never let others thoughts, opinions or evaluation to determine or influence our decision. In nutshell, we do what we feel comfortable with.
I write and say this as I see through the EU negotiators actions and remarks, nothing but wanting us to stay in the union, and there is nothing wrong with it, they just need us and we need not just them but every country in our amazing planet. Yes, we need to collaborate and do many things together from different aspects, so the question is, is there a way whereby we both forces can reach such vision or insight that is acceptable for one, or two or even all countries to leave the EU? and rather focus on improving global union that offers the best for Britain and the world, the best for Britain and its respective European neighbours.
Freeing our country from chains for a global union is an ideal aim to achieve, and there is nothing wrong with, as controlling our borders, implementing the laws we see fit, forging ourselves into Global Britain, which allows us doing many other things freely yet, for a moment it seemed to me as a little selfish act, action that we through leave others behind, and free just ourselves while we can help others and momentarily, I thought what about instead of freeing only ourselves, why not free the whole EU, in a resolution that aims to the highest of the high, a resolution that is best for Britain and the world, best for Britain and European neighbours and very away from greed and selfishness.
Converting the EU to a GU, a global union, or sometimes I tend to refer to as GGU, a great global union and surely with Britain lead in a sole condition that is if we stay in the EU another couple of years, which through we want to free not just ourselves, but all nations from all sorts of chains. Chains that suppress the talent, will and undermines many, freeing from chains to bring about the best of and to all, from security to prosperity, to unleashing potential of economic growth, social development and good progression to bringing people to the truth and getting closer to Allah, The One Almighty and Creator, away from wars and conflicts but close to justice, dignity, respect, appropriate tolerance, interaction, collaboration thus enjoying the beauty of life, enjoying our differences, our traditions, our cultures, and surely abandoning defects which does exist in many and it hurts us, all in all so for everyone to find their happiness and ultimate purpose in life and to get with on a decent journey.
While many like myself had a year full certainly of disappointments, and while today happened to be the very last day of the year, which mark it on the 31st of December 2017, we now have no option but to hope and be optimistic, determined and looking forward to starting a new year, let us make 2018 a year to be different and better to live.
For myself this is exactly what I am going to try to do, and very ready for the unexpected results because you and I should have learned that things may turn out not as we wanted. Therefore, we shall never give up and keep trying our best until we settle in a place where we meant to be.
And for my country, let's hand Great Britain, The United Kingdom for the next generations in great shape, as usual, and let's hand the world in great shape as the first time in history and we can do this easily, through cooperation between us and the rest of the world.
Let the power of hope to prevail.
Thank you.
Zakaria.